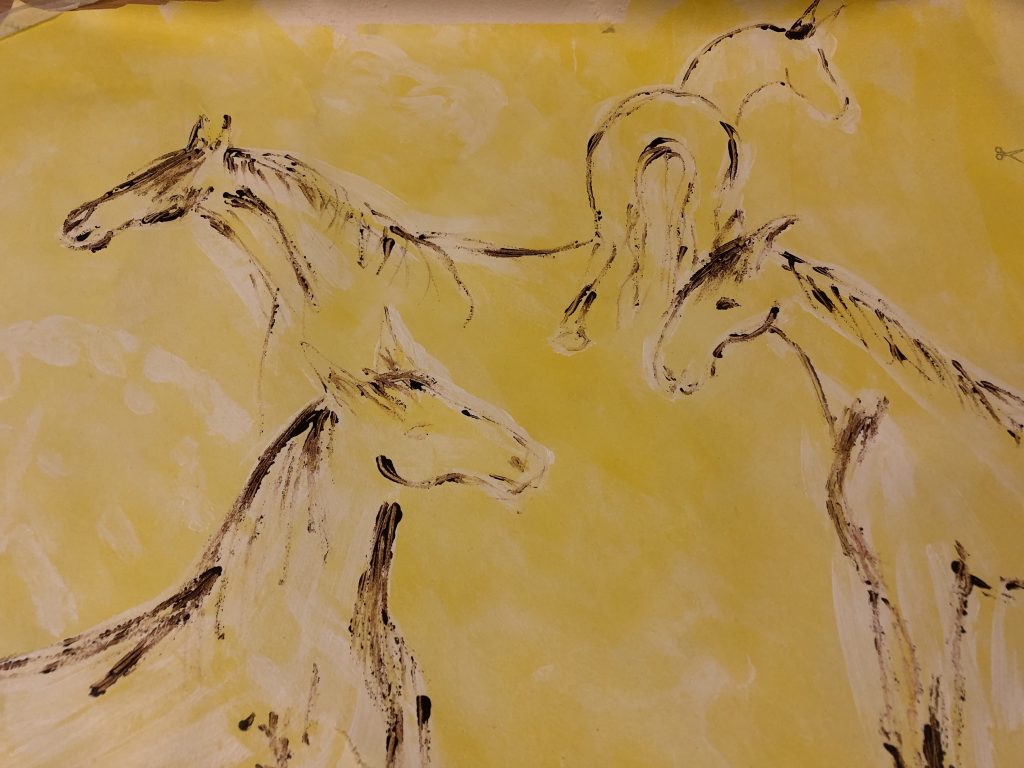 In the basic course, you get the seventeen Vedic principles for art and life. Painting should be easy, fun and undemanding. Everyone can paint and when you find your own inner expression, there is a joy that usually gives more pleasure to create.
The Swedish artist Curt Källman founded Vedic Art in 1987. Vedic Art is an independent art form where you paint beyond thought and intellect and you convey your own truth. You become present in the moment and there is no judgment or values. You don't need to have held a brush before.
The term Veda comes from the ancient Indian culture. It can be translated as knowledge of art or creation. In the basic course, you get tools to explore your creative expression yourself. Often we experience that we ourselves develop as much as our painting during the journey. Often we can gain a deeper sense of union between ourselves and our images. It will be a deeply personal meeting between creator and creation.
The principles have often been described as a map or compass that we can practice in an individual way. They are educational and function as simple tools that we can use in our creation. No teacher tells us how to paint - we discover it ourselves!
Do you want to take a course and meet more people who are interested in painting Vedic Art?
Click here.